Winners of June 3: SwimRun (Overall)
Olivier, Clement & Nicholas
MALES Sr.
Zein, Tania & Sarah
FEMALES Open
Winners of Run Light Paddle 2019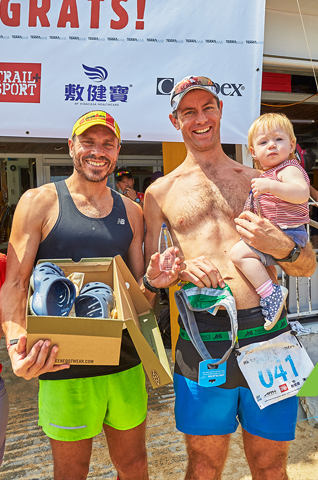 Robert, James
2nd MALES Team
Clara, Kalai
3rd FEMALES Team
TerraMar means LandSea in Spanish. We run, swim, bike and kayak. As a group, it just makes sense for us to organize races that do the same. Besides, we own about 60 kayaks so might as well make good use of them! So… are you ready for land & sea fun?
Upcoming events :
9 May. 2021 – SwimRun #1: H.K. Island
TBC Sept 2021 – Run Light Paddle: New Location!
TBC Nov. 2021 – SwimRun #2: New Location!
Feature video
Our favourite race so far.
Next Finish: Shek O Beach
GET IN TOUCH
eyJpZCI6IjEyIiwibGFiZWwiOiJjb250YWN0IGZvcm0iLCJhY3RpdmUiOiIxIiwib3JpZ2luYWxfaWQiOiIxIiwidW5pcXVlX2lkIjoid2VmajIiLCJwYXJhbXMiOnsidHBsIjp7IndpZHRoIjoiMTAwIiwid2lkdGhfbWVhc3VyZSI6IiUiLCJiZ190eXBlXzAiOiJub25lIiwiYmdfaW1nXzAiOiIiLCJiZ19jb2xvcl8wIjoiIzgxZDc0MiIsImJnX3R5cGVfMSI6ImNvbG9yIiwiYmdfaW1nXzEiOiIiLCJiZ19jb2xvcl8xIjoiIzMzMzMzMyIsImJnX3R5cGVfMiI6ImNvbG9yIiwiYmdfaW1nXzIiOiIiLCJiZ19jb2xvcl8yIjoiIzMzMzMzMyIsImJnX3R5cGVfMyI6ImNvbG9yIiwiYmdfaW1nXzMiOiIiLCJiZ19jb2xvcl8zIjoiIzMzMzMzMyIsImZpZWxkX2Vycm9yX2ludmFsaWQiOiIiLCJmb3JtX3NlbnRfbXNnIjoiTWVzc2FnZSBzZW50IHN1Y2Nlc3NmdWxseS4gVGhhbmsgeW91IGZvciBjb250YWN0aW5nIHVzISIsImZvcm1fc2VudF9tc2dfY29sb3IiOiIjMDAwMDAwIiwiaGlkZV9vbl9zdWJtaXQiOiIwIiwicmVkaXJlY3Rfb25fc3VibWl0IjoiIiwidGVzdF9lbWFpbCI6ImluZm9AdGVycmFtYXIuaGsiLCJzYXZlX2NvbnRhY3RzIjoiMSIsImV4cF9kZWxpbSI6IjsiLCJmYl9jb252ZXJ0X2Jhc2UiOiIiLCJmaWVsZF93cmFwcGVyIjoiPGRpdiBbZmllbGRfc2hlbGxfY2xhc3Nlc10gW2ZpZWxkX3NoZWxsX3N0eWxlc10+W2ZpZWxkXTxcL2Rpdj4ifSwiZmllbGRzIjpbeyJsYWJlbCI6IiIsInBsYWNlaG9sZGVyIjoiWW91ciBOYW1lIiwiaHRtbCI6InRleHQiLCJ2YWx1ZSI6IiIsIm1hbmRhdG9yeSI6IjEiLCJuYW1lIjoieW91cl9uYW1lIiwiYnNfY2xhc3NfaWQiOiIxMiIsImRpc3BsYXkiOiIiLCJtaW5fc2l6ZSI6IiIsIm1heF9zaXplIjoiIiwiYWRkX2NsYXNzZXMiOiIiLCJhZGRfc3R5bGVzIjoiIiwiYWRkX2F0dHIiOiIiLCJ2bl9vbmx5X251bWJlciI6IjAiLCJ2bl9vbmx5X2xldHRlcnMiOiIwIiwidm5fcGF0dGVybiI6IjAiLCJ2YWx1ZV9wcmVzZXQiOiIiLCJkZWZfY2hlY2tlZCI6IjAiLCJsYWJlbF9kZWxpbSI6IiIsInZuX2VxdWFsIjoiIn0seyJsYWJlbCI6IiIsInBsYWNlaG9sZGVyIjoiWW91ciBFbWFpbCIsImh0bWwiOiJlbWFpbCIsInZhbHVlIjoiIiwibWFuZGF0b3J5IjoiMSIsIm5hbWUiOiJlbWFpbCIsImJzX2NsYXNzX2lkIjoiMTIiLCJkaXNwbGF5Ijoicm93IiwibWluX3NpemUiOiIiLCJtYXhfc2l6ZSI6IiIsImFkZF9jbGFzc2VzIjoiIiwiYWRkX3N0eWxlcyI6IiIsImFkZF9hdHRyIjoiIiwidm5fb25seV9udW1iZXIiOiIwIiwidm5fb25seV9sZXR0ZXJzIjoiMCIsInZuX3BhdHRlcm4iOiIwIiwidmFsdWVfcHJlc2V0IjoiIiwiZGVmX2NoZWNrZWQiOiIwIiwibGFiZWxfZGVsaW0iOiIiLCJ2bl9lcXVhbCI6IiJ9LHsibGFiZWwiOiIiLCJwbGFjZWhvbGRlciI6IlN1YmplY3QiLCJodG1sIjoidGV4dCIsInZhbHVlIjoiIiwibWFuZGF0b3J5IjoiMSIsIm5hbWUiOiJzdWJqZWN0IiwiYnNfY2xhc3NfaWQiOiIxMiIsImRpc3BsYXkiOiJyb3ciLCJtaW5fc2l6ZSI6IiIsIm1heF9zaXplIjoiIiwiYWRkX2NsYXNzZXMiOiIiLCJhZGRfc3R5bGVzIjoiIiwiYWRkX2F0dHIiOiIiLCJ2bl9vbmx5X251bWJlciI6IjAiLCJ2bl9vbmx5X2xldHRlcnMiOiIwIiwidm5fcGF0dGVybiI6IjAiLCJkZWZfY2hlY2tlZCI6IjAifSx7ImxhYmVsIjoiIiwicGxhY2Vob2xkZXIiOiJNZXNzYWdlIiwiaHRtbCI6InRleHRhcmVhIiwidmFsdWUiOiIiLCJtYW5kYXRvcnkiOiIxIiwibmFtZSI6Im1lc3NhZ2UiLCJic19jbGFzc19pZCI6IjEyIiwiZGlzcGxheSI6InJvdyIsIm1pbl9zaXplIjoiIiwibWF4X3NpemUiOiIiLCJhZGRfY2xhc3NlcyI6IiIsImFkZF9zdHlsZXMiOiIiLCJhZGRfYXR0ciI6IiIsInZuX29ubHlfbnVtYmVyIjoiMCIsInZuX29ubHlfbGV0dGVycyI6IjAiLCJ2bl9wYXR0ZXJuIjoiMCIsImRlZl9jaGVja2VkIjoiMCJ9LHsibGFiZWwiOiJTZW5kIiwicGxhY2Vob2xkZXIiOiIiLCJodG1sIjoic3VibWl0IiwidmFsdWUiOiIiLCJtYW5kYXRvcnkiOiIwIiwibmFtZSI6InNlbmQiLCJic19jbGFzc19pZCI6IjEyIiwiZGlzcGxheSI6IiIsIm1pbl9zaXplIjoiIiwibWF4X3NpemUiOiIiLCJhZGRfY2xhc3NlcyI6IiIsImFkZF9zdHlsZXMiOiIiLCJhZGRfYXR0ciI6IiIsInZuX29ubHlfbnVtYmVyIjoiMCIsInZuX29ubHlfbGV0dGVycyI6IjAiLCJ2bl9wYXR0ZXJuIjoiMCIsImRlZl9jaGVja2VkIjoiMCJ9XSwib3B0c19hdHRycyI6eyJiZ19udW1iZXIiOiI0In19LCJpbWdfcHJldmlldyI6ImJhc2UtY29udGFjdC5qcGciLCJ2aWV3cyI6IjI1Mjg4IiwidW5pcXVlX3ZpZXdzIjoiMTMwODkiLCJhY3Rpb25zIjoiNjUiLCJzb3J0X29yZGVyIjoiMTAiLCJpc19wcm8iOiIwIiwiYWJfaWQiOiIwIiwiZGF0ZV9jcmVhdGVkIjoiMjAxNi0wNS0wMyAxNTowMTowMyIsImltZ19wcmV2aWV3X3VybCI6Imh0dHBzOlwvXC90ZXJyYW1hci5oa1wvd3AtY29udGVudFwvcGx1Z2luc1wvY29udGFjdC1mb3JtLWJ5LXN1cHN5c3RpY1wvYXNzZXRzXC9mb3Jtc1wvaW1nXC9wcmV2aWV3XC9iYXNlLWNvbnRhY3QuanBnIiwidmlld19pZCI6IjEyXzM1NTY4MCIsInZpZXdfaHRtbF9pZCI6ImNzcEZvcm1TaGVsbF8xMl8zNTU2ODAiLCJjb25uZWN0X2hhc2giOiI3YTJkNTFiNjg2NTJmY2M2ZDQyMTQ0ZWY4ZGM1Nzk5ZiJ9